Why You Should See a Chiropractor After a Car Accident Injury
Why You Should See a Chiropractor After a Car Accident Injury
Written By Eldorado Chiropractic on February 28, 2022
---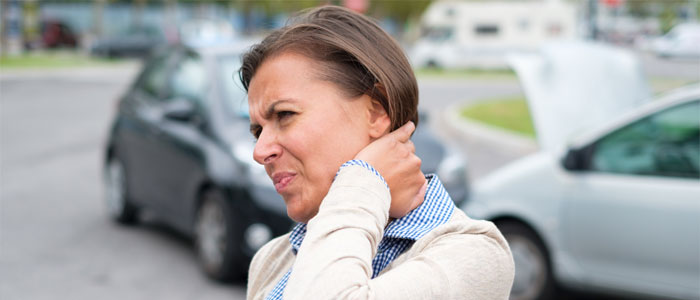 Millions of people are injured in auto accidents every year. These injuries can manifest in unexpected ways and cause chronic pain or discomfort - not to mention hampering your functionality and impacting your quality of life.
At Eldorado Chiropractic in McKinney, TX, Dr. Scott Dawson has years of experience using professional chiropractic treatments to help his patients successfully recover from auto injuries.
Common Auto Injuries
Many auto injuries can lead to chronic conditions that will not resolve without proper treatment. These injuries include whiplash, torn rotator cuffs, pulled muscles, herniated discs, and tendonitis. Many auto injuries do not present symptoms right away, so you could begin to experience pain or discomfort months after your auto accident. By seeing your chiropractor right after the initial incident, you can reduce your risk of developing or intensifying a health condition.
The Importance of Chiropractic Care
Traditional remedies for auto injuries, like prescription medications and surgery, rarely treat the underlying cause of your pain. Rather, they solely address your symptoms. Unfortunately, this course of action will not actually heal your injury.
Without a proper treatment plan that addresses the root of the pain, symptoms will just continue to worsen. That's why nearly a third of motor vehicle accident victims seek out chiropractic care. Your chiropractor is uniquely qualified to diagnose and treat the source of your pain, rather than simply targeting the superficial signs.
Auto Accident Treatment at Eldorado Chiropractic
At Eldorado Chiropractic, our dedicated team is committed to providing the highest caliber of medical care possible. We offer professional chiropractic treatments that will correct spinal misalignments and encourage healing from the inside out.
Dr. Dawson has been treating auto injuries for more than 25 years, so you know you can rely on his expertise. You may also be able to take advantage of our massage therapy services to maximize your results.
Schedule an Appointment
Preserve your physical health and alleviate the symptoms of your auto injury with our professional chiropractic services at Eldorado Chiropractic in McKinney, TX. For more information on our medical treatments or to schedule an appointment with Dr. Dawson, call (214) 544-8686 or send us a message here.

Posted In: Whiplash Treatment Chiropractic Auto Injury Herniated Discs