Promoting Overall Wellness Through Chiropractic Care
Promoting Overall Wellness Through Chiropractic Care
Written By Eldorado Chiropractic on April 29, 2022
---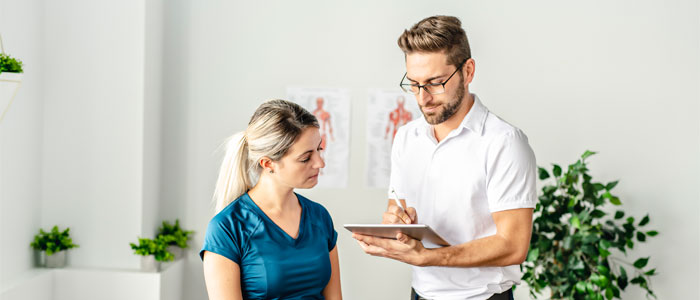 Overall wellness includes listening to and taking care of your body in order to maintain the best physical and mental health possible. Dr. Dawson at Eldorado Chiropractic in McKinney, TX, is trained to not only treat physical health issues that affect your overall wellness, but also to provide treatment that will improve your mental and emotional health as well.
At Eldorado Chiropractic, we are advocates for overall wellness care, which involves preventative care and holistic, whole-body treatments.
What Is Overall Wellness? Why Is It Important?
The primary component of overall wellness is being in good physical and mental health, and many people don't realize how closely physical and mental health are linked.
Maintaining your overall wellness is an ongoing and intentional practice that requires a commitment to seeking professional care and taking a holistic approach to making healthy choices that promote your physical and mental health. When visiting our chiropractor in McKinney, you can work together to develop a comprehensive care plan that will address your physical, emotional, environmental, and occupational wellness that extends to how you live your life at home and at work.
How Can a Chiropractor Provide Overall Wellness Care?
In addition to treating chronic pain and improving your mobility, which will in turn improve your mood, diet, and ability to sleep, Dr. Dawson offers a wide variety of other overall wellness treatments. Eldorado Chiropractic provides chiropractic care that addresses lower back and neck pain, chronic inflammation, headaches, and migraines. All of these conditions can contribute to problems in your home and work life, including anxiety, frustration, limited mobility, and difficulty sleeping or eating.
We also offer chiropractic care treatment that can strengthen immune function and boost energy levels. Dr. Dawson can also address your posture, your diet, and your exercise plan in order to ensure that your home life is more holistic and harmonious for you and those close to you.
Visit Eldorado Chiropractic for Holistic Wellness Care
With more than 20 years of experience, and practicing in McKinney since 2009, Eldorado Chiropractic is your trusted source for chiropractic care. Eldorado Chiropractic is committed to providing our clients with valuable, practical wellness information that can be easily incorporated into your lifestyle.
If you're ready to improve your life and take a holistic approach to overall wellness care for your mind and body, call us today at (214) 544-8686 or schedule an appointment online.

Posted In: Chiropractic Low Back Pain Headache Treatment Chronic Pain Migraine Treatment Neck Pain