Chiropractic Care More Effective Than Drugs for Neck Pain
Chiropractic Care More Effective Than Drugs for Neck Pain
Written By Eldorado Chiropractic on May 14, 2021
---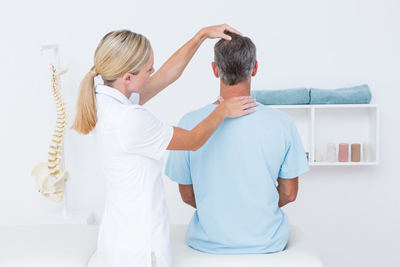 It's a lot of work for your neck to support your head. And then add a lot of time spent sitting and natural wear and tear, and you've got neck pain. One of the largest culprits is poor posture.
Eldorado Chiropractic offers individually-tailored chiropractic care for neck pain in the McKinney area. Our goal is to help your body get rid of pain without drugs or surgery.
What the Research Says
A 2007 review of scientific literature found evidence that patients with chronic neck pain enrolled in clinical trials reported significant improvement following chiropractic spinal manipulation. No trial group was reported as having remained unchanged, and all groups showed positive changes up to 12 weeks post-treatment.
A 2012 study tested the effectiveness of different approaches for treating mechanical neck pain. After 12 weeks, about 57% of those who met with chiropractors and 48% who exercised reported at least a 75% reduction in pain, compared to 33% of the people in the medication group.
After one year, approximately 53% of the drug-free groups continued to report at least a 75% reduction in pain, compared to just 38 percent pain reduction among those who took medication.
Also in 2012, another group of researchers found that, "Back pain and neck pain were the most prevalent health problems for chiropractic consultations and the majority of users reported chiropractic helping a great deal with their health problem and improving overall health or well-being."
Take Care of Your Neck Pain in McKinney
Take advantage of our over 20 years of experience and come see us at Eldorado Chiropractic. We want you to have an active, happy life with zero neck pain.
Something Dr. Dawson enjoys the most is seeing people get involved with their own health. To that end, he encourages his patients to get physically active. He trains and competes with local run, bike, and triathlon clubs. His patients are always welcome to ask questions about getting involved, or even better, join him at local events.
Have questions or need to schedule an appointment? Give Eldorado Chiropractic a call at (214) 544-8686 or go online and fill out a contact form.

Posted In: Chiropractic