Chiropractic Care More Effective Than Drugs for Neck Pain
Chiropractic Care More Effective Than Drugs for Neck Pain
Written By Eldorado Chiropractic on May 14, 2021
---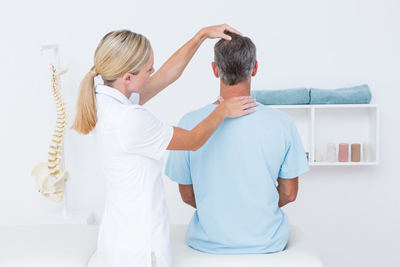 No amount of pain pills is going to help your neck better support your head. No amount of pain pills is going to fix poor posture. And no amount of pain pills is going to under the wear and tear of sitting all day. Instead, what you need to eliminate neck pain is quality chiropractic care.
Eldorado Chiropractic provides fully customizable chiropractic care for neck pain in the McKinney area. We provide a non-invasive, drug-free way of helping you eliminate neck pain from your life.
What the Research Says
Overall, research shows that chiropractic care can improve neck pain and potentially eliminate it. When you treat the root cause, this helps your body get out of a state of pain and into a healing state. Neck pain can be due to neural misfiring, strained or tight muscles, a misalignment in the spine, or something else our doctors will work to accurately identify. Treating the root cause is critical.
This 2009 study evaluated whether or not chiropractic was a viable option for treating acute neck pain triggered by various causes, including an auto accident, a sports injury, or a fall. Almost all of the patients experienced improvement in pain levels and reported satisfaction with the results.

And this award winning paper published in 2013 gathered more evidence on chiropractic's ability to satisfactorily treat neck pain in adults. Researchers concluded that chiropractic is able to help with both acute and chronic neck pain. Chiropractors from the study implemented cervical spine manipulation, mobilization techniques, manual adjustments and appropriate neck exercise, all techniques we utilize in our McKinney office. Patients experience improvements in neck pain levels and range of motion.
Take Care of Your Neck Pain in McKinney
Take advantage of our over 20 years of experience and come see us at Eldorado Chiropractic. We want you to have an active, happy life with zero neck pain.
Something Dr. Dawson enjoys the most is seeing people get involved with their own health. To that end, he encourages his patients to get physically active. He trains and competes with local run, bike, and triathlon clubs. His patients are always welcome to ask questions about getting involved, or even better, join him at local events.
Have questions or need to schedule an appointment? Give Eldorado Chiropractic a call at (214) 544-8686 or go online and fill out a contact form.

Posted In: Chiropractic