Studies Show Chiropractic Care Effectively Treats Back Pain
Studies Show Chiropractic Care Effectively Treats Back Pain
Written By Eldorado Chiropractic on April 14, 2021
---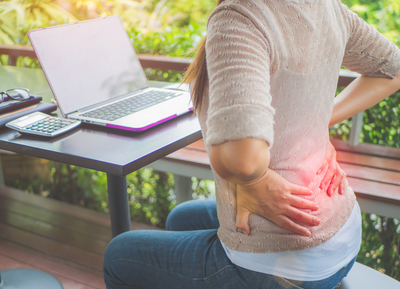 One reason why patients love chiropractors so much is that we can treat back pain without surgery or pain pills. And another reason patients love our doctors at Eldorado Chiropractic in McKinney is that we get results. We provide a variety of chiropractic methods to treat your whole body so you can achieve both immediate and lasting back pain relief.
Don't Become Another Back Pain Statistic
The allopathic way of addressing back pain is expensive, costs ranging from $50 billion to $200 billion a year. The numbers also include lost wages and employers shelling out money for missed days. Patients themselves shell out an estimated $6,000 annually on medical bills. The good news is data also shows that seeing a chiropractor for back pain is effective and significantly more affordable.
This 2018 six week study evaluated the impact of chiropractic as part of a comprehensive treatment for low back pain. Patients who receive chiropractic care for back pain reported:
Better pain levels

Improved disability levels

Being able to stay away from opioids

Better physical function
This study published earlier this year gathered data on factors leading to developing chronic back pain after suffering a short episode of back pain. When chiropractors were the first choice of treatment, it translated into the smallest chance of needing surgery. Chiropractic also turned out to be more cost effective and patients rarely felt a need for opioids to manage pain.
And when chiropractic care was paired with a medical doctor, healthcare costs remained reasonable. Patients also reported faster and better lasting pain relief.
Take Care of Your Back Pain in McKinney
Back pain is a problem that gets worse the longer you ignore it. Instead of ignoring it, take advantage of our over 20 years of experience and come see us at Eldorado Chiropractic. We want you to have an active, happy life.
Something Dr. Dawson enjoys the most is seeing people get involved with their own health. To that end, he encourages his patients to get physically active. He trains and competes with local run, bike, and triathlon clubs. His patients are always welcome to ask questions about getting involved, or even better, join him at local events.
Have questions or need to schedule an appointment? Give Eldorado Chiropractic a call at (214) 544-8686 or go online and fill out a contact form.

Posted In: Chiropractic Low Back Pain