Sciatica Treatment
Sciatica Treatment
Written By Eldorado Chiropractic on July 27, 2021
---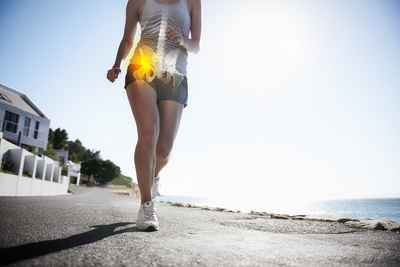 Sciatica is a condition in which pain radiates along the path of the sciatic nerve, located in the lower back of the body. It can cause intense pain and numbness and affects nearly 40% of people at some point in their lives. Sciatica results from the sciatic nerve becoming pinched, typically due to a bulging or herniated disk between the vertebrae in the lower spine. If left untreated, it can cause nerve damage and loss of feeling. However, chiropractic care is very beneficial in the treatment of sciatica and can provide relief from your painful symptoms.
The Necessity of Receiving Sciatica Treatment
Typically, sciatica affects one side of the body. However, despite this, the pain can often be severe and felt throughout the body. It may worsen when sneezing or coughing. Sciatica symptoms range from aching sensations to intense, sharp burning pain. It is important to note that sciatica presents differently in each person.
Relieve Pressure on the Sciatic Nerve by Seeing a Chiropractor
Dr. Dawson at Eldorado Chiropractic has practiced for over 20 years, successfully treating many patients with sciatica as well as other musculoskeletal and nervous system conditions. With his years of experience and knowledge, he will formulate a treatment plan that helps alleviate pain while restoring range of motion, stability, and strength.
Dr. Dawson will begin by discussing with you how the pain started, when it started, and where it is on your body to properly diagnose your condition. He will then create a treatment plan to address your symptoms. This may include adjustments to align your spine as well as exercises and stretches you can do at home to remain pain-free.
Book your Appointment for Sciatica Treatment in McKinney
Struggling with sciatica can have a significant impact on your quality of life. It can make performing daily tasks very painful or close to impossible. In addition, sciatica can substantially reduce your range of motion.
If you are suffering from sciatica, chiropractic care with Dr. Dawson can offer relief. To start healing naturally today, call the friendly staff at Eldorado Chiropractic at 214-544-8686 to make your first appointment or book online.

Posted In: Chiropractic Sciatica Treatment