Persistent Headache Sufferers Need to See a Chiropractor
Persistent Headache Sufferers Need to See a Chiropractor
Written By Eldorado Chiropractic on June 14, 2021
---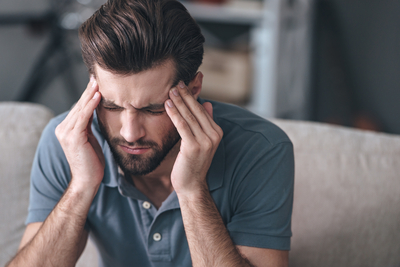 Between 9 and 12% of the population in the U.S. experience at least 1-2 headaches per month. Over 4% of the population suffers from frequent headaches, having approximately 15 headaches per month.
Dr. Scott Dawson has been helping headache sufferers for over 20 years. As a Chiropractor with experience, he's committed to promoting the health and well being of his patients so they can either stay active or get active.
The Impact of Chiropractic On Migraines and Headaches
This 2017 article provided detailed notes on a study following over 100 migraine patients who suffered at least one attack per month. When receiving chiropractic care, patients experienced shorter migraines. And nearly 700 patients from this meta-analysis of six studies experienced fewer migraines and less intense episodes.
Regular chiropractic care is a great way to help rehabilitate your body to eliminate tension that triggers headaches and migraines. We offer adjustments that target migraine tension that also help your body reduce inflammation, restore healthy blood flow and keep your muscles relaxed. We'll work with you to restore your health and develop a lifestyle that minimizes or eliminates tension headaches and migraines.
Get Rid of Your Headaches in McKinney
Take advantage of our over 20 years of experience and come see us at Eldorado Chiropractic. We want you to have an active, happy life with minimal headache incidences.
Something Dr. Dawson enjoys the most is seeing people get involved with their own health. To that end, he encourages his patients to get physically active. He trains and competes with local run, bike, and triathlon clubs. His patients are always welcome to ask questions about getting involved, or even better, join him at local events.
Have questions or need to schedule an appointment? Give Eldorado Chiropractic a call at (214) 544-8686 or go online and fill out a contact form.

Posted In: Chiropractic Headache Treatment