Lower Back Pain? You Need a Chiropractic Low Back Pain Treatment 
Lower Back Pain? You Need a Chiropractic Low Back Pain Treatment 
Written By Eldorado Chiropractic on January 27, 2020
---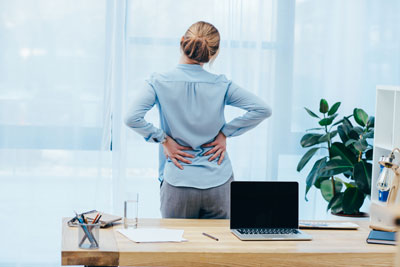 Millions of people suffer from lower back pain.
Are you one of them? If so, you might not be able to do the fun activities you once enjoyed. Or you might even miss work because of the pain.
Fortunately, your McKinney chiropractor can turn things around with chiropractic low back pain treatment.
What Are the Most Common Causes of Lower Back Pain?
Why do most people experience lower back pain? Some common causes include:
Sprains and strains

Disc degeneration

Herniated/ruptured discs

Sciatica

Osteoporosis

Arthritis

Traumatic injuries

Spinal misalignments

Skeletal abnormalities

Inflammation/compression/injury to the spinal nerve

A disease or condition like endometriosis, kidney stones, infections, tumors, or fibromyalgia.
Your Low Back Pain Treatment Plan – How It Works
If you experience back pain, you should see your chiropractor right away. At your initial appointment, your chiropractor will do various tests to come up with the correct diagnosis. Once they've established a diagnosis, they'll create a low back pain treatment plan.
Your treatment plan will consist of treatment options that are best for your unique make-up, as well as the condition that's causing the pain. In most cases, spinal adjustments are recommended and can result in significant pain reduction.
Don't Keep Suffering in Silence – Contact Your McKinney Chiropractor Today
Because so many people suffer from low back pain, some people think they shouldn't complain about what they're experiencing. Unfortunately, this is the worst thing you can do.
Suffering in silence will only hurt you in the long run. Pain is a signal from your body that something isn't right – that you need to get help. If you don't get the help you need, you could end up in even worse pain and long-term, irreversible damage.
Dr. Dawson can help, though. With over 20 years of experience, he knows what will help his patients get out of pain so they can live healthy, active lives.
Are you sick and tired of lower back pain? Contact us at 214-544-8686. We can help you do something about it!

Posted In: Chiropractic Low Back Pain