Could It Be Whiplash? 5 Signs You Have It and Need to See a Chiropractor 
Could It Be Whiplash? 5 Signs You Have It and Need to See a Chiropractor 
Written By Eldorado Chiropractic on November 27, 2019
---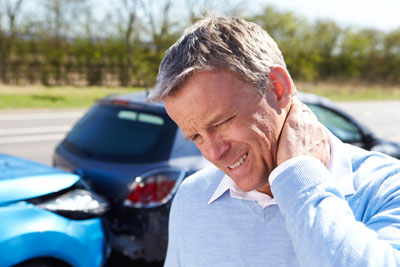 After an auto accident, your mind races.
It's hard to know what action to take. You worry about whether you're injured or not, whether the other person has insurance, and whether they're injured as well.
After the dust has settled, you might think your main concern is insurance and rest. While both are important, you also need to make an appointment with your McKinney chiropractor. Why is this?
Your chiropractor can determine if you have whiplash. If you do, they can prescribe a safe, effective whiplash treatment plan that will help reduce your pain fast.
5 Signs You Have Whiplash and Need Treatment from a McKinney Chiropractor
How can you tell if you might have whiplash? Here are five common symptoms people have after an auto accident.
Pain/tenderness in your neck and/or shoulders

Stiffness and decreased flexibility/motion in your neck

Dizziness

Fatigue

Headaches at the base of your skull
If you experience any of these symptoms – that's right, any of them – you need to contact your McKinney chiropractor immediately. What happens if you don't see your chiropractor? You could end up with irreversible damage caused by scar tissue build-up. The result: Chronic, long-term pain, and reduced range of motion.
How Your Chiropractor Can Treat Your Whiplash
Right after you've been in an auto accident, you need to contact your McKinney chiropractor. Dr. Scott Dawson has over 20 years of experience helping patients get out of pain.
During your appointments with him, he'll gently adjust your spine to make sure you're in proper alignment. Doing this helps reduce both pain and inflammation. Dr. Dawson can also recommend at-home exercises that will help maintain your flexibility and range of motion.
Are you experiencing chronic neck pain? Contact us at 214-544-8686 to schedule an appointment. We can help!

Posted In: Whiplash Treatment Chiropractic