Chiropractic for Sports Injuries and Athletes
Chiropractic for Sports Injuries and Athletes
Written By Eldorado Chiropractic on August 27, 2021
---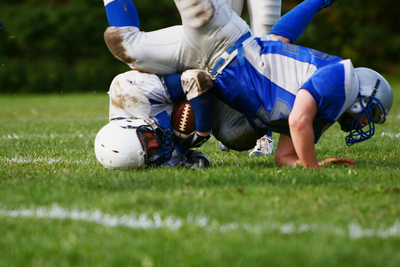 Regardless of your level of athleticism, sports injuries can occur at any time to anyone. There are several ways you might get injured – from taking a bad fall to gradually wearing your body down to injury through repeated stress. To make matters worse, sports injuries such as these may result in chronic pain later in life. Therefore, when you damage your body, it's essential to see a sports chiropractor and develop a plan to heal and recover.
Healing Benefits of Seeing a Sports Chiropractor
Dr. Scott Dawson at Eldorado Chiropractic has expertise honed over 20 years of treating patients with all varieties of musculoskeletal system disorders. He will determine the cause of pain and dysfunction; then, he will recommend a pain management and treatment plan to heal the body fully.
The treatment plan may include joint manipulation and mobilization, along with soft-tissue therapies and individualized exercises to improve your specific injury. Additionally, Dr. Dawson may suggest applicable lifestyle changes like stretches or increased hydration that athletes can make to promote healing and reduce pain.
Should You See a Sports Chiropractor without an Injury?
Consulting a sports chiropractor is crucial for preventing injuries. Dr. Dawson at Eldorado Chiropractic will assess your stance and find any imbalances or misalignments in the body. With years of practice in his profession, he is familiar with repetitive athletic moves and can ensure your body is healthy and strong so you can keep moving for years to come.
How Will a Sports Chiropractor Heal an Injury?
Dr. Dawson promotes a healthy, non-invasive, and drug-free healing method while providing extensive support along the way. Your treatment plan will vary based on your specific needs. However, seeing a sports chiropractor with or without an injury can increase your range of motion and potentially improve your performance within your sport.
Book an Appointment with a Sports Chiropractor in McKinney
With over 20 years of experience, Dr. Dawson can accurately examine, assess, and diagnose musculoskeletal issues and develop a personal and individualized treatment plan to promote healing. Schedule your appointment online today or call Eldorado Chiropractic at 214-544-8686.

Posted In: Chiropractic Sports Injury Treatment