Benefits of Chiropractic Care After a Car Accident
Benefits of Chiropractic Care After a Car Accident
Written By Eldorado Chiropractic on February 26, 2020
---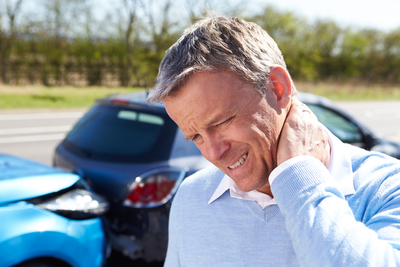 Car accidents are scary for all those involved. Auto accidents happen all too frequently, and they result in property damages, injuries and too many fatalities each year. For those involved in any type of car accident, injuries may not show themselves immediately. This is thanks to the rush of adrenaline that is released by the body. However, that doesn't mean you shouldn't seek out auto injury treatment as soon as you can.
In the United States, there are nearly 6 million car accidents each year, resulting in nearly 3 million people injured each year. Unfortunately, most people involved in even minor car accidents don't seek out medical treatment until a few days or even weeks after the incident, and once they do, they end up in enough pain to be told to use either over the counter medications or prescription-strength NSAIDs and/or opioids.
While these options may be viable for those in pain, they don't treat the pain at its source. Instead, they only treat the symptom of the root problem. Seeking auto injury treatment from a licensed chiropractor can do more than treat your pain but find the cause of the pain and treat it for a faster recovery.
Auto Injury Treatment Varies by Individual
When seeking auto injury treatment, there is no one right treatment for every person. Everyone needs to be treated as an individual to find the most effective treatment option available. Your treatment options will also vary depending on the nature of the accident and the specific injury.
Common car accident injuries include:
Whiplash
Soft-tissue injuries
Head pain/headaches
Lower back injuries
Broken bones
Muscle sprains and strains
Herniated Discs and more
Chiropractic Options for Those Seeking Auto Injury Treatment
Chiropractic offers several different auto injury treatments to those looking for an alternative option to traditional methods that often include the use of NSAIDs and opioids. It's best to schedule an appointment with a Doctor of Chiropractic as soon as you can, following any level of auto accident.
After going through extensive health history, discussing the accident and any symptoms you may be having, your chiropractor will create a custom auto injury treatment plan that may consist of the following:
Manual manipulation
Physical therapy
Massage therapy
Cold laser therapy
Auto Injury Treatments at Eldorado Chiropractic
Even the most seemingly insignificant of car accidents can lead to long-lasting injuries. Seeking auto injury treatment from a team of professionals is an absolute must, and the team at Eldorado Chiropractic is ready to act.
If you've recently been involved in a car accident, get your auto injury treatments started by scheduling a consultation today or calling our office at (214) 544-8686.

Posted In: Chiropractic Auto Injury